Opera browser for Android brings a Built-in Crypto Wallet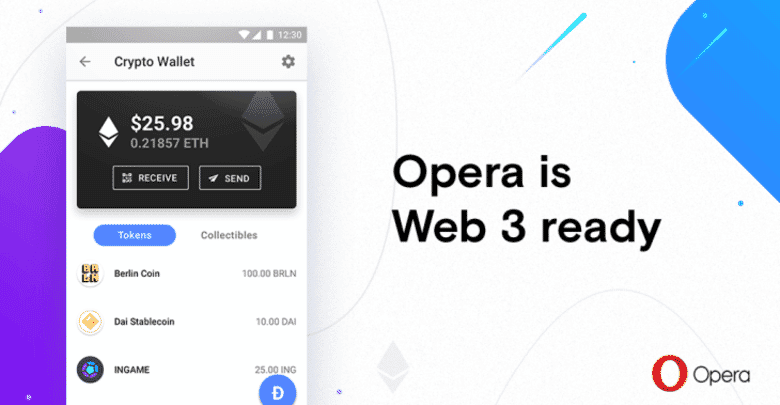 Opera browser is the world's fifth most used browser according to Statcounter introducing the all now built-in Cryptocurrency wallet. opera becomes the major browser to integrate its own crypto wallet, enabling seamless access to the emerging web of tommorow (web 3).
What is 'Web 3' and how to enable it? Web 3 is an umbrella term for a set of emerging technologies which intersectioning cryptocurrencies, blockchains and distributed systems that, together, extend the capabilities of the web we all use today in important and meaningful ways.
Opera Pay allows Crypto Payments, right from the browser to Merchants, it also enable to send money from wallet to wallet and interact with Dapps.
Opera's wallet will automatically detect and show ERC20 compliant tokens, which some Dapps may use, as an in-game currency for example. Opera will also show any crypto collectibles you may have (ERC721), sometimes referred to as NFTs. It currently support for Ethereum decentralized apps, or Dapps and soon comming up for Bitcoin and other cryptocurrencies.
The wallet also uses Android's secure system lock, which makes transactions on the blockchain easier as you don't require any additional PIN codes or passwords.
According to Tim Berne Lee, inventor of the World Wide Web – "The blockchain and the web will connect together in lots of interesting ways."